Find Out: Is Your Multi-Location Marketing Solution Holding You Back?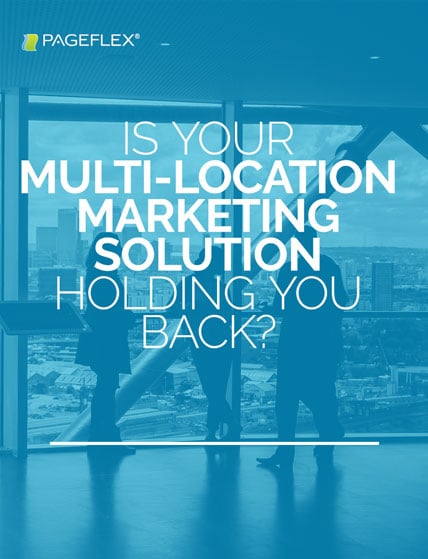 Many enterprise marketers are still dealing with less-than-robust marketing asset management tools—ones that serve just a single purpose, aren't modern enough to handle new media, don't integrate well with other systems to offer a holistic view of marketing performance—and are, quite frankly, holding marketers back. With Forrester reporting that CEOs expect their marketing executives to deliver "disruptive growth" in 2018, this is something you simply can't afford—and it's time for you to find out how your tech stack stacks up. In this comparison guide, you'll discover:
How many tools make up the average enterprise tech stack, and how you can refine yours to spend less and achieve more

How different multi-location marketing platforms compare to one another (trust us—the differences can be staggering!)
How to drive efficiency for your whole organization—not just marketing—enabling you to make a bigger, more noticeable overall impact

The advantages of having a highly-integrated tech stack that fits together seamlessly, including closed loop analytics and better ROI reporting
Is your multi-location marketing solution holding you back? Are your local teams equipped to reach their full potential and drive the exponential growth that's expected of marketing? Fill out the form to get your free copy of the guide!